In this Stage, Completion of Graduation, or an individual at the onset of Career, or a Mid Career Professional, the bottlenecks to decide upon is – WHAT NEXT ?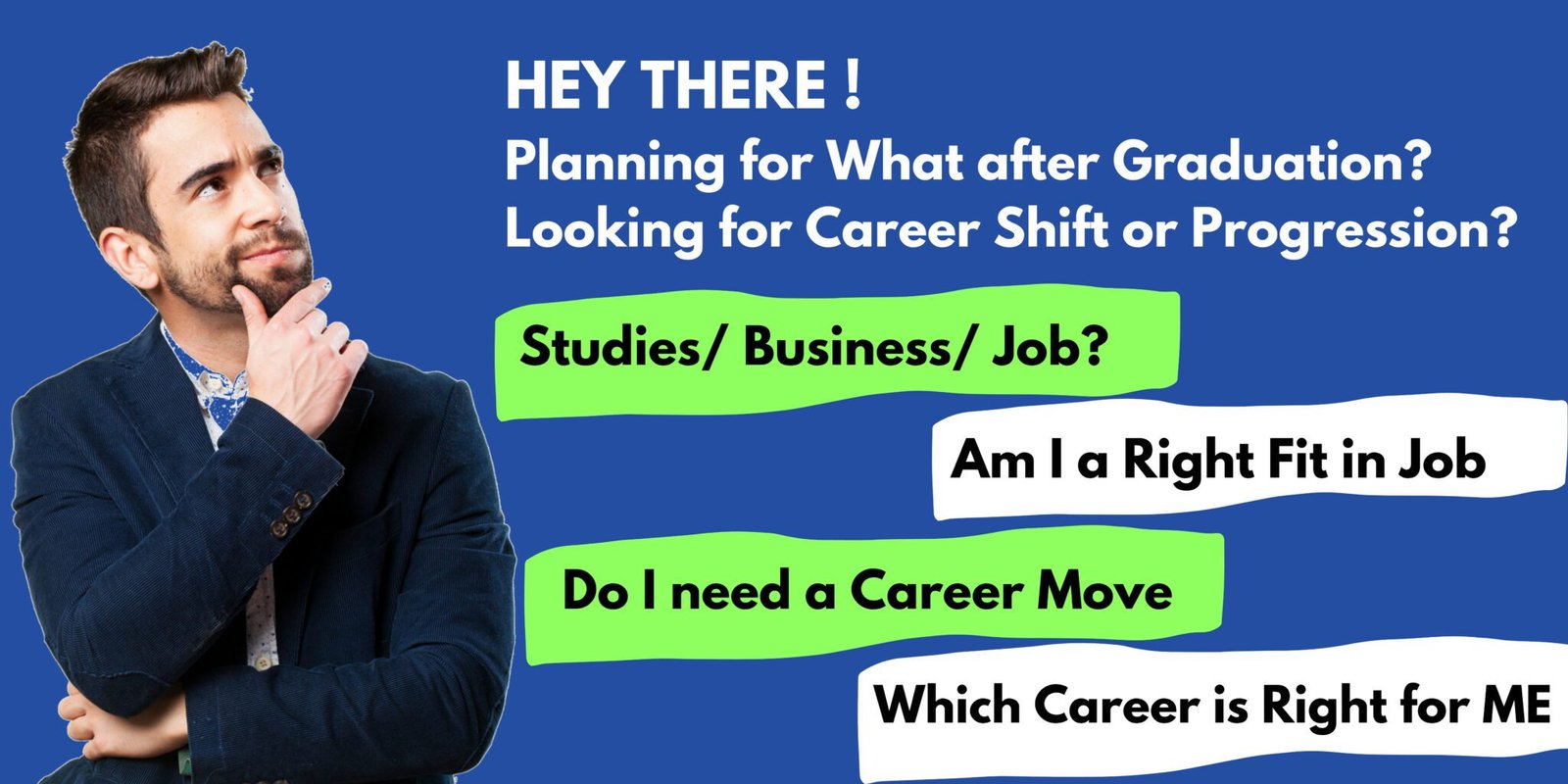 Whether I should go for Further studies?

Am I a Right fit for Job ?

Am I capable of handling my own business ?

Should I update my skill set or switch jobs?

Why am I not getting Job satisfaction?
You may find yourself entangled in finding the answers to any of the above questions. Curominds helps you to find systematic and scientific answers to all your confusions, and makes you totally aware and confident to make the Correct and informed choices.
How can we help Graduates and Professional?
Detailed Personality Analysis

Detailed insight of Core interests

Clarity on choosing a Job / Further studies / Business

Analysis and Clarity on Suitable Career choices

Skills Enhancements required to progress in Career

Detailed Career Analysis, career recommendations, midcareer planning with execution plan.
Just 45 Minutes of Your Life can be Instrumental in deciding what BEST is in Store For You!
Give Your AI Based Psychometric Assessment NOW!
We also offer Professional Guidance whioch includes also includes following services:
Insights of How We Can Help!
Curominds helps to explore fields and make the client aware of the many possibilities that exist. In addition to learning position titles, the client also discovers the skills, educational requirements, and personal attributes that are required to be successful in various fields. With the help of this information, one can explore majors, jobs and careers that fit in with their interests and skills.
Curominds helps graduates and professionals to take up promising and emerging career options instead of depending upon the domains.
Curominds also instills a sense of freedom and choice in the minds of the clients who are confused and frustrated with their current situation.
Curominds not only focuses on guiding the students but it also assists the parents in understanding various options available for their children.
Curominds with its effective career counselling fortifies trust and understanding between parents and children related to their education, career and job satisfaction.